Musings from the sports desk: The Chicago NBA All Star festivities were a sight to behold
Thu, 02/27/2020 - 16:26
admin1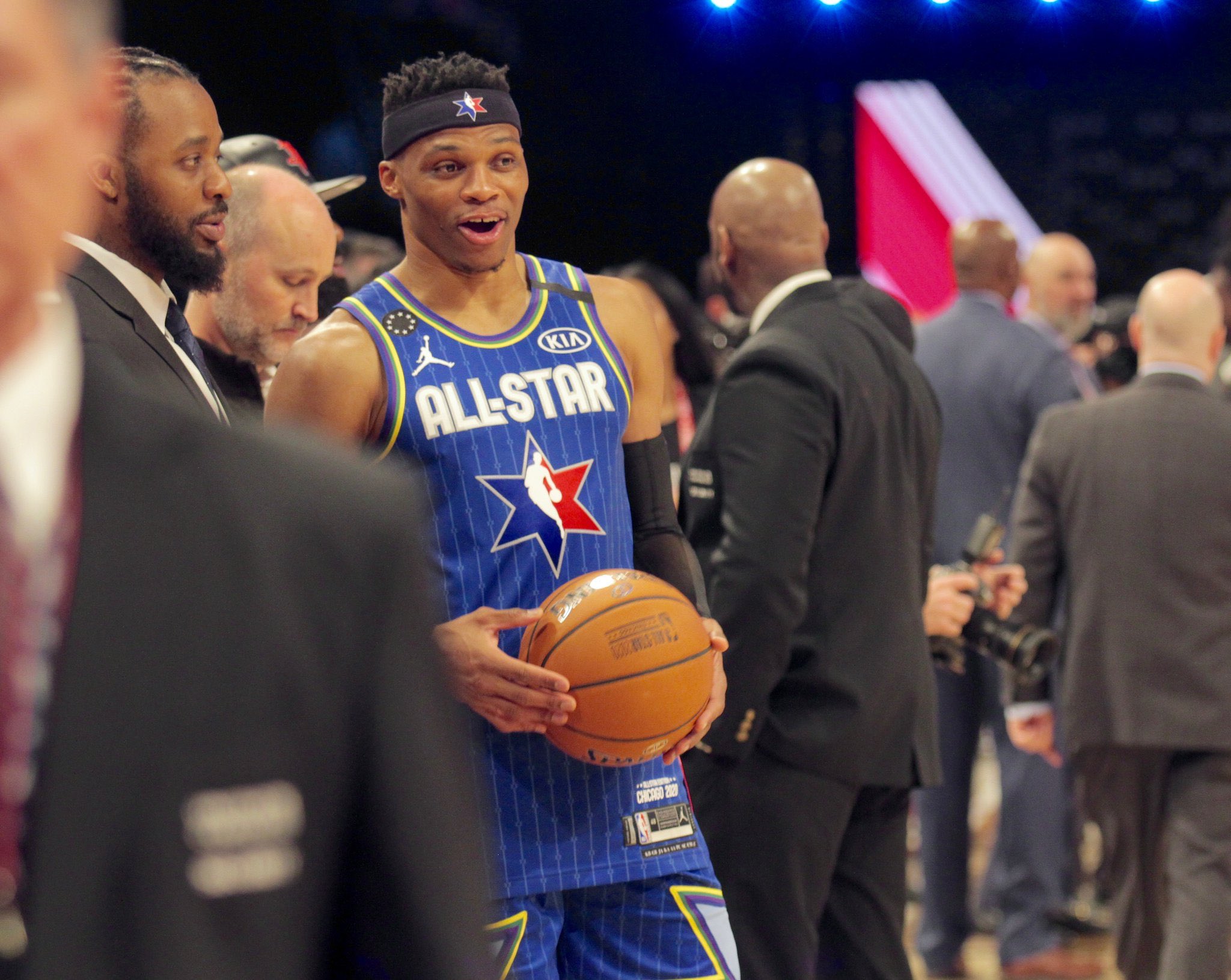 By BRANDON HURLEY
Sports Editor
CHICAGO - The most underrated aspect of NBA All-Star weekend is the insane amount of celebrities that dot the landscape. And for a first time attendee like myself, it was a tad overwhelming.
All Star Weekend Feb. 14-16 in Chicago was a mishmash of NBA legends, musical superstars and actors and actresses.
As I entered the United Center last weekend, it took a few minutes for it all to sink in. As the games and festivities wore on, it became more and more obvious what I was witnessing. The growing excitement was incredible, transforming into a weekend I'd never experienced before as a journalist or a fan. It was stressful, it was fun. The whirlwind of events were exhausting but it all came together for a once-in-a-lifetime adventure.
President Barrack Obama was in Chicago. Chance the Rapper was there. Kanye West and his wife Kim Kardashian and Shaquille O'Neal. The list goes on and on. The three-day weekend was a star-studded event which I was blessed to be a part of. The bevy of Kobe Bryant tributes were amazing while the great LeBron James said even he could feel the late Lakers' presence.
Common absolutely crushed it with an open mic homage to remember prior to the All Star Game, shedding light on Chicago's basketball history while also honoring Kobe. It was invigorating and inspiring.
Despite those truly magnificent moments, the weekend was a bit confusing at times. Media day was shockingly bonkers with hundreds and hundreds of reporters from all over the world. It was riveting to see women and men from Italy, Africa and Iowa (that's me). Seemingly anyone that had a pulse and had picked up a basketball were in attendance. It became increasingly difficult to navigate wave after wave of media members, which made the day all that more thrilling. I was astonished to quizzically inspect the famous YouTubers – guys I've never heard of getting shot outs from young kids in the crowd. Guys such as "Overtime Larry" and others receiving notoriety and making impromptu videos. Weird, but at the same time inspiring.
Of course, the traffic in Chicago was absolute garbage, making it tough to get from place-to-place on time. The time-consuming and stressful inner city travel can wear anyone down, especially for a journalist from Carroll, Iowa. That's certainly not a negative worth crying home about, but worth noting.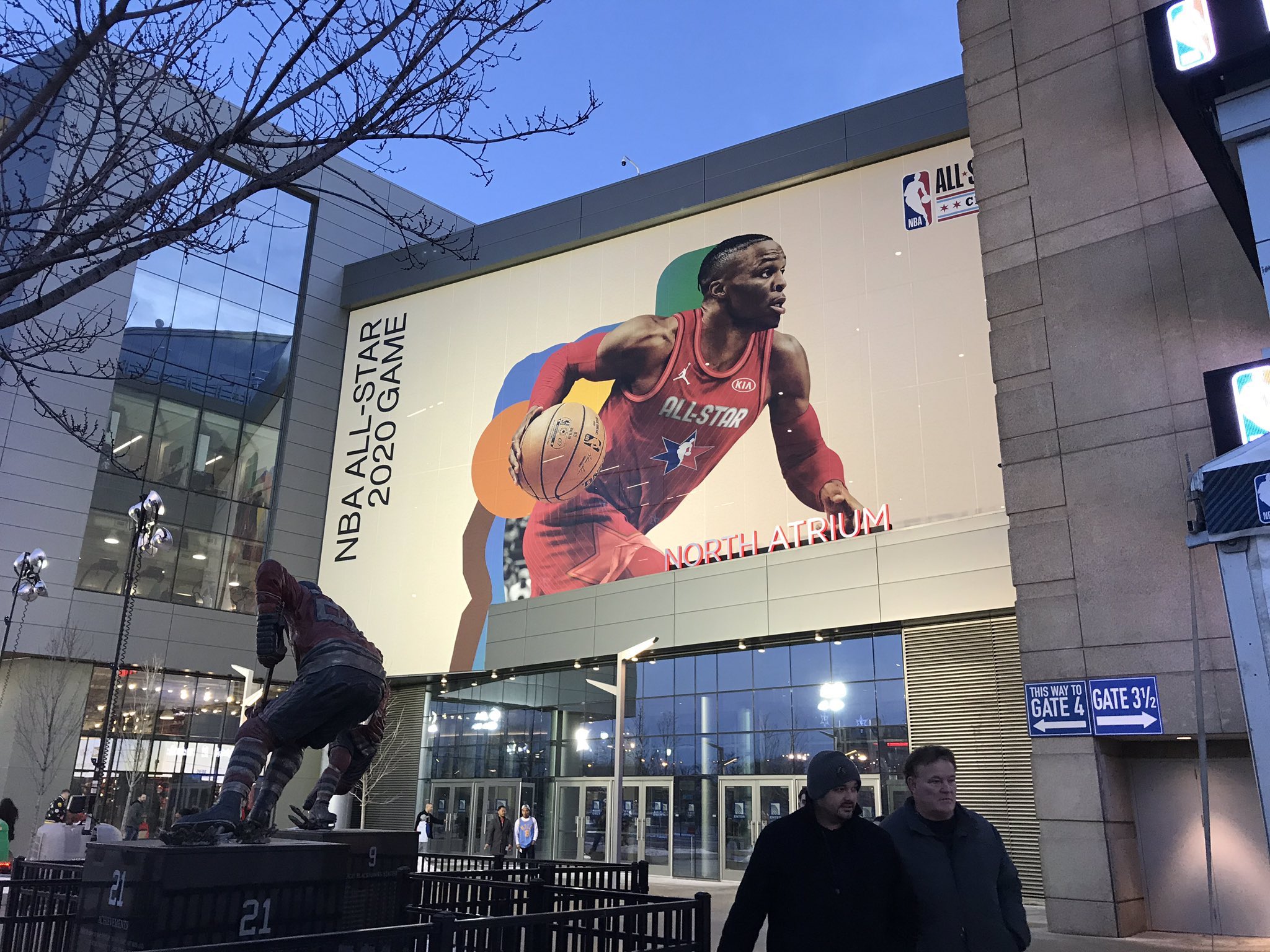 All Star Weekend was a rare moment to take part in and I would gladly do it again. But once it was over, I was ready to be home. The game itself was incredible, the dunk contest was cool and the court itself, with the Chicago skyline plastered along the sideline, was amazing.
The overall marketing of the NBA was was on full display as well, which made me fall in love the league even more.
What stuck with me most, though, was how popular the game of basketball has become worldwide. There were rabid fans everywhere you looked. Mostly young kids and people 40 or younger going absolutely bananas for the game's biggest stars.
Oklahoma City Thunder point guard and multiple time All Star Chris Paul summed up the entire weekend quite well during his All Star post game press conference. It's not about the players but about showing appreciation for the fans.
"I think sometimes, people lose sight of the purpose of All-Star Weekend. It's really a big 'thank you' to the fans and all the people that support us," Paul said. "We go out there and compete night in and night out, but there's no us without the fans."
The great Bill Simmons shared some interesting thoughts on his podcast as well, and he hit it right on the head. He was inspired by the constant appreciation. It was awesome to see how well the NBA sports legends at the United Center were respected. Guys like Scottie Pippen, Bill Russell, Julius Irving and Allen Iverson graced the court at one time or another. it was surreal.
The stuff outside the game was appealing as well. An event called "NBA Crossover" really shed light on the immense history of the NBA. Being that we were in Chicago, the event rolled out several rooms inside the Navy Pier dedicated to the Chicago Bulls, Michael Jordan and Scottie Pippen. Many games from the 1990s were shown on a loop in addition to an absolutely mind-boggling room with wall-to-wall projection screens displaying the greatest dunks in NBA history. The videos were shown in black-and-white and in slow motion with booming surround sound. Chilling, to say the least.
Overall, it was a breath-taking privilege to be a part of it all. I finally had a chance to let the weekend sink in as the events all came to a close. Here I was, a small-town journalist from Carroll, rubbing elbows with hundreds of media members from all over the world. Big name, well established men and women. Lobbing questions at an NBA champion head coach and an All-Star guard up while getting deep, thoughtful answers in return. That's not something you get to witness everyday on the high school beat in the middle of Iowa.
So here's to a great weekend in Chicago and so many more incredible experiences riding the coattails of Nick Nurse. It's been one hell of a journey so far.