Musings from the sports desk: What a difference a year makes
Fri, 09/21/2018 - 15:15
admin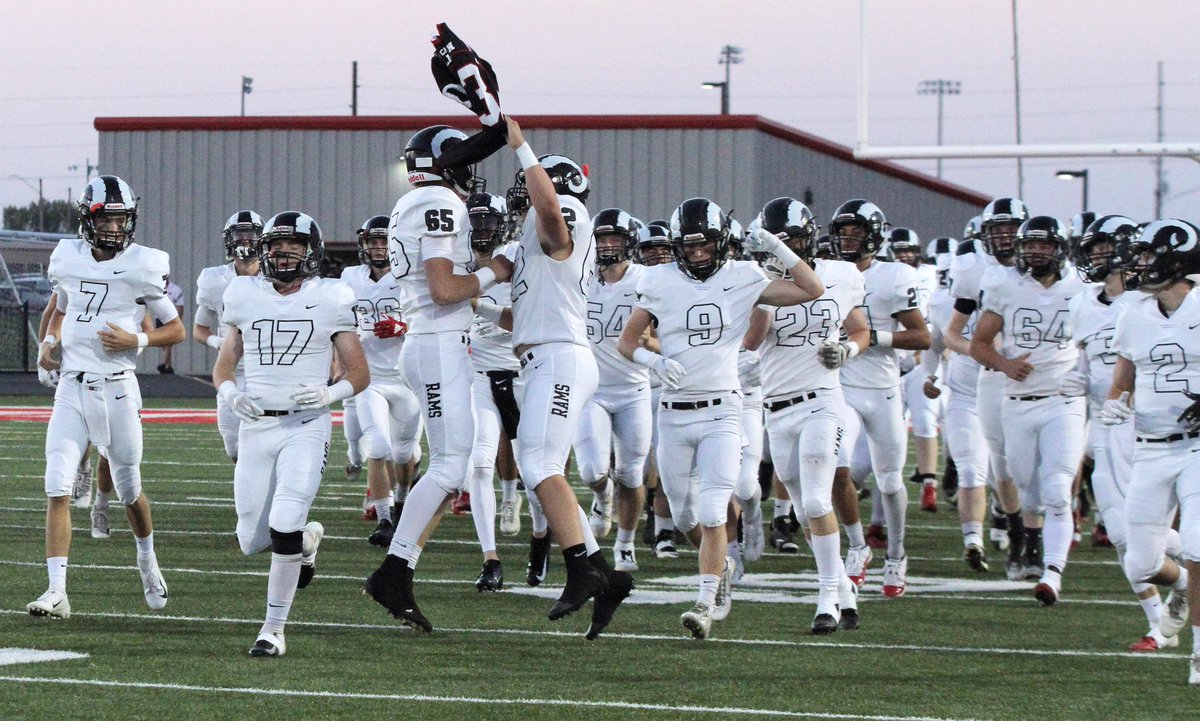 By BRANDON HURLEY
Sports Editor 
GILBERT - The 2018 season is merely four weeks old and we've already witnessed one of the most remarkable turnarounds in the state. 
The origins of this magnificent story blossomed right here in the cozy confines of Jefferson and Greene County. 
A year ago at this time, the Greene County Rams were an abysmal 0-4, as their 3A opponents continually gashed the Ram defense, racking up blowout loss after blowout loss.
Flash forward 12 months. 
Today, Greene County (4-0) is one of only seven undefeated teams remaining in Class 2A, and the thing is, all those monumental victories have come in dominant fashion. There aren't any flukes on the schedule. 
My, oh my, what a difference a year makes. 
In 2017, during four consecutive demoralizing defeats at the hands of Kuemper, Harlan, Dallas Center-Grimes and Webster City, the Rams gave up a remarkable 1,099 rush yards, an average of 274 yards per game. Granted, all four of those teams were ranked at some point last season, and Harlan made it all the way to the state championship, but, you can see the point I'm making. 
This 2018 Greene County defense – and team as a whole – has made as drastic a heel turn as you'll ever see. They have yet to allow more than 75 rush yards in a single game and have only given up three touchdowns in 16 quarters of play. 
There are so, so many different things you can point to for why this year's team has exploded onto the scene – hello, No. Six ranking in the Associated Press polls – and continues to raise the, ehm, excuse me, standard. 
But this week, I'm here to focus more on the mind-numbing stats and get away from the nerdy breakdown, if you will. I'm not going to take you behind the scenes as much today. I'll give it to you straight forward. The stats tell most of the story here, and for good reason. 
Yet again, Greene County's defense held another opponent below 75 yards rushing Friday, containing Gilbert's attack to just 39 yards on 27 carries. This defense is for real, they've gobbled up almost everything in their sight. 
By halftime of the Gilbert game, the Rams had held opponents scoreless for eight straight quarters, dating back to the week 2 win against Nevada. Gilbert ended that streak with a late third quarter touchdown Friday, but the Tigers were still held under 10 points. Only one Greene County opponent has been able to crack the 10-point barrier, Nevada, in a 38-10 Greene County win. 
While we are on it, let's go the distance with some mind-boggling stats, shall we? 
First and 10 with Greene County football 
1. The Rams have allowed just 185 rush yards all season, a remarkable 46.25 yards per game average. As a whole, the defense is allowing just 139.5 yards per game.
2. Greene County held back-to-back opponents below 40 rushing yards, as they stifled Saydel's ground game to the tune of just 28 yards on the ground in week 3. 
In fact, Greene County has held three of their four opponents below 50 yards rushing and have yet to allow more than 72 yards on the ground in a single game. 
3. The Ram defense has forced 15 turnovers in four games, including a state-leading 10 fumble recoveries and five interceptions (9th in 2A). 
4. Greene County (4-0) is one of only seven undefeated teams remaining in Class 2A. They play one of those seven teams, ninth-ranked OA-BCIG in the regular season finale Oct. 19 at home
5. Only one team of Greene County's remaining five opponent's has a winning record, which is setting up for one hell of a regular season finale in mid-October in Jefferson. 
Imagine the ramifications of that game – theoretically, it could be a match up of two, top 10 ranked, undefeated teams vying for the Class 2A, district 9 title and a guaranteed spot in the playoffs. 
6. The Rams are outscoring their opponents 166-23 (average of 35.75 margin of victory), while allowing a magnificent 5.75 points per game. 
The defense has only surrendered three touchdowns all year, as only Nevada (a 38-10 win) was able to reach the double digit mark on the scoreboard. Oh, and Greene County is yet to trail in any game this year, that's 16 quarters of action. 
7. Greene County's 22 team touchdowns are tied for the third most in the state. Clear Lake has scored 24 touchdowns for the top spot. The Rams are fifth in 2A in total yards (1,661), first in district 9 with 11 rushing touchdowns. 
8. Wide receiver Carter Morton's five touchdown catches are tied for the most in the state. The junior has scored a TD in four straight games and has compiled at least 100 yards receiving in three of four games
9. The Greene County Rams are off to their first 4-0 start in Greene County school history and the best start in Jefferson-Scranton history since 2007. The Rams have not won more than four games in a year since they went 5-5 in 2013. 
10. They Rams have more than doubled their combined win total from 2016 to 2017, a span in which Greene County mustered a measly 2-16 record. Greene County last had a winning record in 2011, when they went 6-4 with a first round playoff loss to Spirit Lake. 
Let's hope the wins – and straight bonkers stats – continue to pile up. The schedule looks fairly decent the rest of the way, and that defense should keep the Rams in every game. 
Greene County head coach Mitch Moore said it best when addressing his team at midfield following the latest tone-setting victory. "We are cracking (the tip) of the iceberg of how special this team can be…. We have to continue to play fantastic. We have to keep this thing going. We have all the makings of being a special team. Take care of each other. Hell of a team win."